the beauty of today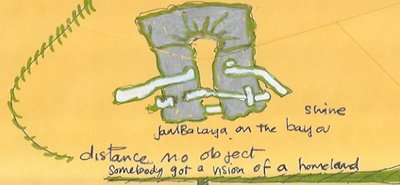 The beauty of today, i cannot even lasso with words to put on this page. it has been an eye-opener, a reality, an un.reality, a hint of the future, something always hoped for, dreamed of, worked for all those things and so many more.

hard sweet hard is funded, locked in, going to happen. in a few short weeks i have written a new proposal and it has been funded by strangers who have never met me but love my work and are truly excited to have me come explore, make it, bring it to life there. – just as i am so amazed. there have been so many challenges, and it is not easy to keep a focus on making art when the other demands of life pull and claw. and I think sometimes, will I go under? where is my rent $ ? food? it always works out somehow in the end, and each new challenge brings an even brighter surprise on the other side.

I have learned so much this year, have found so many things to be happy for

TODAY: HAPPY-HAPPY-HAPPY.

dialed in, very aware, living in a state of heightened awareness, as if the magic is appearing, the formulas are unlocking and writing themselves in the air. acts of faith, belief i feel at times. like I am just trying so hard to think them into being, to realize the thoughts. in such close proximity to madness, i question myself at times. is it madness too? but I am reassured by fellow artists, as I too have reassured them at other times. i am ever.hopeful that this is the flow - that all the long years of hard work, collecting experience and skills, of proposing ideas, trying, risking, heading out into the unknown with the ideas and faith and however much preparedness one can "bring" … anyway I do feel that this is the beginning of a very productive time.

Labels: letter