cry me a river returns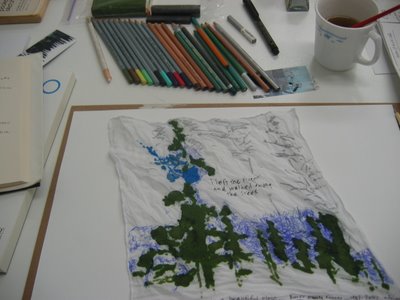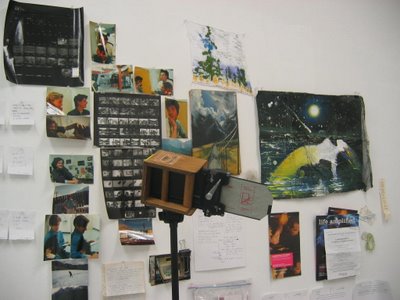 i receive in the mail today a package from Edith Abeyta. it is a handkerchief i made during my Banff residency just about a year ago, for a collaborative show with Edith in LA November 2007. shown here in my Banff 2007 studio, i made it for Ingrid.
i left the river
and walked among
the trees
for Ingrid ... happy in a beautiful place. Banff Alberta Canada. 1987 - 2007. a devine.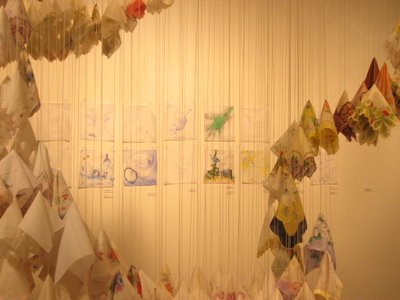 installation view.
as part of "Blue Drawings" with Edith Abeyta's
Cry Me A River
installation. in the show:
Three Tales of Sorrow
. El Camino College Art Gallery. Torrance, CA. 2007.