oops i did it again
its that time of year again, New Year's Eve. resolutions are in the air, and thoughts move forward. i have been working, not even made the coffee yet and here it is almost 1 PM.
fruits of my labor: a new training schedule for the boulevard walk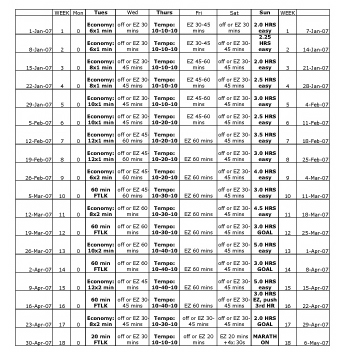 so at this rate, SUNDAY 06 MAY will be a walk . . .
feels good, yes.
a bit daunting. i recall the commitment, know what it takes. scan the dates and semi-wince at what is already in the works - some busy days. and now, training too.
it is something to look forward to.