throw me something mister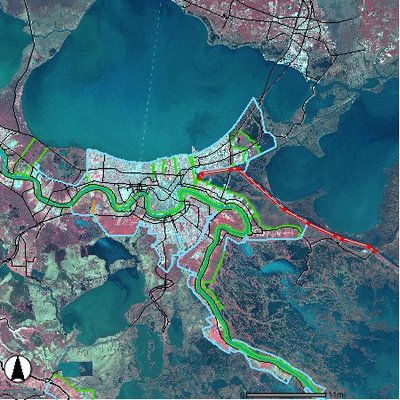 another delightful Monday full of research and excitement.
above, a map of the distance walk
From New Orleans to Hopedale
. My route is marked in red. Proposed date is 14 February 2009. The distance is approximately 30 miles on foot and includes a few water crossings (to be determined).
Labels: map, MRGO, throw me something mister